We are an international Arma III clan with over five years of experience and over 20 active members.
We have a weekly operation on Saturdays at our main time of 5:00 PM EST / 10:00 PM GMT, as well as training on Fridays at the same time slot. A persistent mission is on our server 24/7, and impromptu missions are held throughout the week.
What do your operations consist of?
We play Zeused PvE missions with several mods. As for the mission content, it depends on the member's input. Anything from conventional Attack/Defense to infiltration, WWII to Star Wars.
The 48th Mechanized Infantry.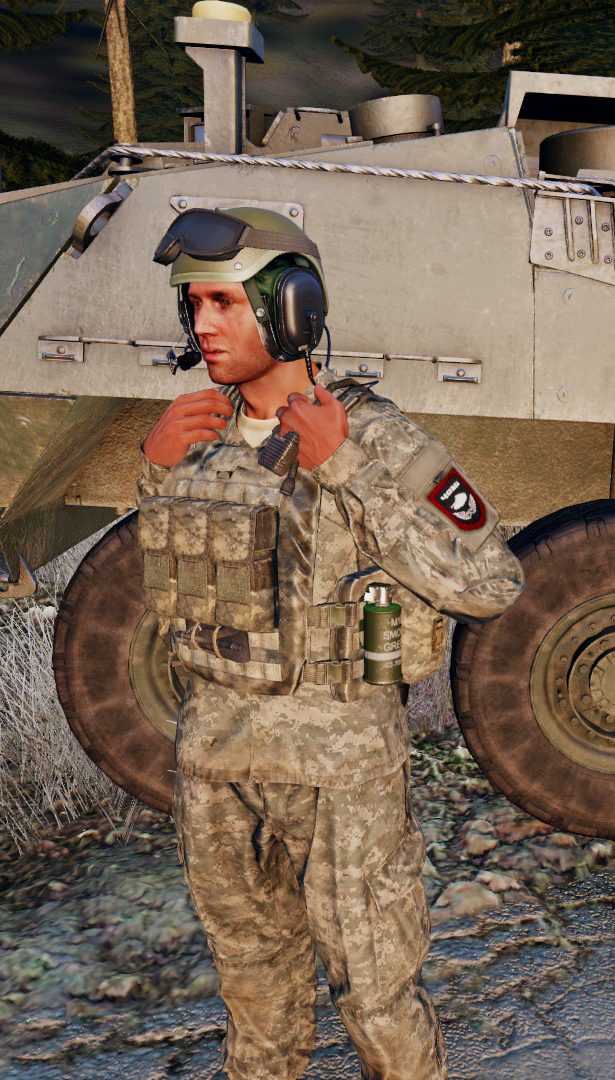 Do you have attendance requirements?
No, we just ask that if will be leaving for an extended period to make a Leave of Absence (LoA) post on our Discord.
What is your demographic?
We have players around the globe, including veterans, bored 9-5ers, and college students neglecting their homework, to name a few.
No, we play many games in addition to Arma, ranging from Minecraft to Warhammer 40k. Arma is what our community is centralized around, but not exclusively what we play.